Verification
Label verification systems
Detect print and labelling defects both on and off the production line
We specialise in ISO quality verification of printed barcodes. We have 1D and 2D linear code verifiers and data Matrix verifiers. We work in conjunction with the world's leading manufacturer of verification equipment, Omron LVS (Label Vision Systems).
Our systems are able to verify the offline data structure (after the code is created and after the creation of the final artwork) and inline production (directly after printing and/or application of the code on the product).
FIND OUT MORE ABOUT

THE VERIFICATION SYSTEMS
Anticipate labelling defects and avoid penalties and damage to your company's reputation
It is common for companies without a verification system to make printing or labelling errors. This is why they must often confront the cost of complaints and penalties. But did you know that this is entirely avoidable? Having a state-of-the-art verification and validation system, such as Omron LVS, makes this possible.
Having a verification system in place eliminates the risk that barcodes on products or packaging cannot be scanned. This will ensure traceability throughout the supply chain.
Barcode verification allows you to:
Have a quality control system that meets GS1 barcode quality requirements, ISO standards, FDA regulations, UDI, FMD, the French CIP and other standards and organisations.
Have an automated and highly accurate system for thousands of labels per day.
Verify the correct content of each field on the label.
Guarantee an accurate print quality, minimising errors, incidents or customer returns.
Have an alarm in the system that will indicate when a code cannot be read, a reading with erroneous content or a low quality reading.
Set up rules that trigger alarms when the quality level of a code is below your standards.
Have a system suitable for industrial desktop printers, label applicators and industrial flexographic, offset or digital label printers.
Verify 20 global application standards and more than 30 types of symbologies.
Types of verification systems according to their use
Hand-held verifiers
Hand-held verifiers are a portable, high-performance system for offline verification of barcodes. They are versatile and lightweight, ideal for warehouses and multi-line production.
Desktop verifiers
Desktop devices are high-tech stationary systems for barcode verification. There are two main types of desktop verifiers, depending on whether they are specifically for inline or offline use.
Inline desktop verifiers are compact, high resolution cameras that can be installed on any thermal printer. This system guarantees print quality on 100% of the labels printed. In addition, it can automatically stop printing when an incident is detected.
Offline desktop verifiers feature ease of use and the capability to verify codes without having to change out equipment.
They are fast, automated systems that will help you improve the efficiency of your production line and the quality of your label and package printing process.
By your side from start to finish
We analyse your company's needs to guide you on the most suitable Omron LVS barcode verification systems. We have in-depth knowledge of the best solutions available that allow each industry to improve its processes and thus increase productivity. Our experts will study your specific case in order to provide you with specific solutions.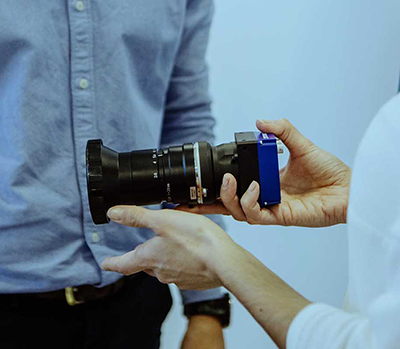 We commission automated quality control software on your printers. You won't have to worry about a thing. AIS Vision Systems' technical department will ensure that everything runs smoothly from start to finish.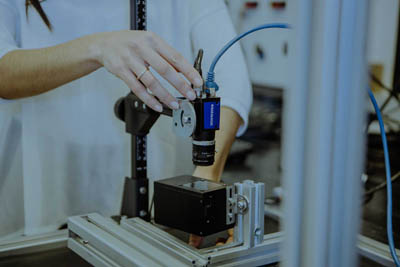 We provide training sessions for staff in charge of archival quality control, so that they can get the most out of the inspection programme. At AIS Vision Systems, we also have specific training in code symbology and quality standards.
MORE INFORMATION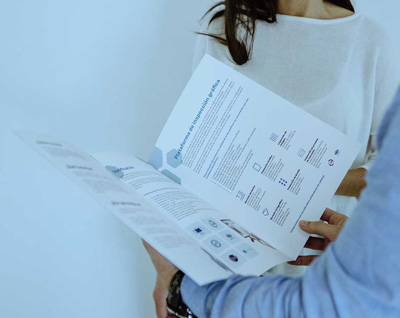 We are at your side when there are changes in the company and you need a new solution. We offer you a preferential annual support service, with preventive maintenance of the contracted systems. AIS Vision Systems is always at your disposal.
MORE INFORMATION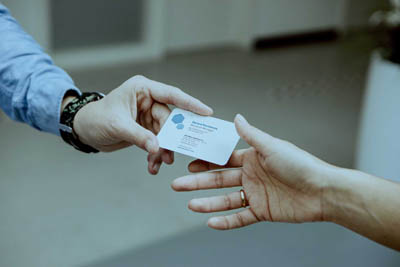 IQ, OQ and PQ validation documentation. AIS Vision Systems offers full validation services to ensure that all systems are suitable for use in regulated industries.
MORE INFORMATION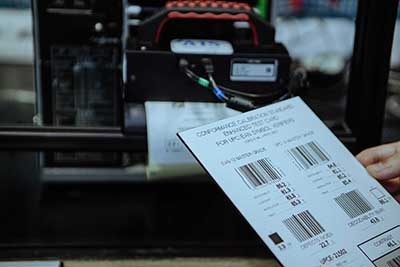 Take the First Step Toward Enhanced Efficiency.
Contact Us
Please complete the form below, and the AIS Scanology team will respond within 48 working hours. We will assess your case and offer recommendations on the best technological solutions to optimize your company's performance.