Code reading
Collect data and control the traceability of your production with code readers
With barcode readers you can read 1D & 2D symbologies and capture data automatically, quickly and securely.
Consulting on code readers
We advise you in choosing the right code reader for your needs. We have industrial code readers as well as manual ones.
Code reader configuration
Commissioning of the device(s). We set them up so they are ready for use
Installation of additional software
If required, we can design customised software for PLC/ERP communication and/or for the collection and exploitation of data for analysis, among others.
FIND OUT MORE
We are the market experts in 1D and 2D code reading solutions and programming Traceability and Auto-ID applications. Datalogic Partners.
Code reading can really bring you places:
1D and 2D code readers that can be supplied with an RS232 connection for industrial use, USB "plug and play" for a direct PC connection, as well as wireless or desktop units.
Pallet case reading.
Wrapper reading (palletising).
Production line code reading.
Solutions for reading codes on conveyor belts or loading docks.
Code reading to meet ISO/IEC TR 29158 (AIM DPM-2006) standards.
Code reading on highly reflective surfaces.
Laser barcode readers, intended for automated warehouses, factory floors and OEM (short distance) applications.
Ultra-compact 2D barcode readers for electronics, automotive, pharmaceutical and food and beverage applications.
Compact and lightweight PDA hand-held terminals. Ideal for entry level applications.
Hand-held barcode readers (gun), with USB or serial link for code scanning at the counter, in the warehouse or in the production environment. We have code readers for 1D (EAN13, Code 128, ITF, Code 39,…) and 2D (Data Matrix, QR Code and others).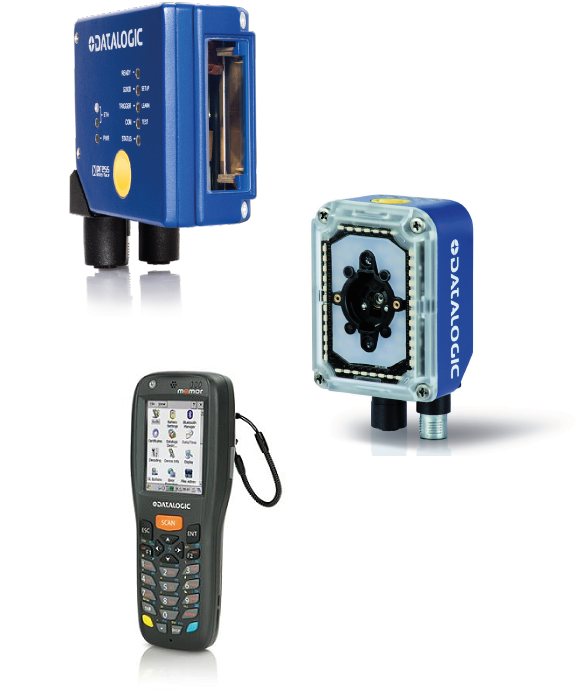 Take the First Step Toward Enhanced Efficiency.
Contact Us
Please complete the form below, and the AIS Scanology team will respond within 48 working hours. We will assess your case and offer recommendations on the best technological solutions to optimize your company's performance.